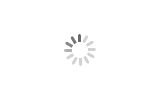 Probiotics Bacillus Licheniformis Powder
Brand :zhongke-jiayi
Product origin :qingzhou,shandong
Delivery time :according to the quantity,To be negotiated
Supply capacity :20 Tons per Month
1. Strong activity and stability of the strain.
2. Pure strain, high safety.
3. High budding rate, resistant to stomach acid and choline.
4. High temperature resistance, granulation resistance, excellent heat resistance.
| | |
| --- | --- |
| Product Name | Bacillus licheniformis |
| Specification | 10B CFU/G or as customer requests |
| Appearance | Light brown to yellowish powder |
| package | Aluminum Foil Bag,Carton,Customized |
| Storage conditions | store in cool & dry place,keep away from strong light and heat |
| Shelf life | 24 Months |
| Sample | available |
ITEMS
SPECIFICATION
Appearance
Light brown to yellowish powder
Loss On Drying
≤7.0%
The total number of living bacteria
1.0×10(10)~10(11)cfu/g or specified
Fineness
100%pass the 0.6mm sieve,
>90% pass the 0.4mm sieve
Percentage of other bacterium
≤0.2%
Coliform group
MPN/g≤3.0
Note
Strain:Bacillus Licheniformi
Supplementary Materials: Isomaltooligosaccharide or Maltodextrin
FAQ
Q1: Can you supply free samples?
A: Yes, we can provide some free sample, only the shipping cost have to be on the customers' account. You can either pay us the shipping cost or arrange a courier to collect the samples.
Q2: How do you treat quality complaint?
A: All our products are strictly tested by our QC, and confirmed by QA unqualified material will not be released to customer.
in case any quality problem is confirmed to be caused by us, we will replace the goods or refund your payment immediately.
| | | |
| --- | --- | --- |
| Our probiotics list | | |
| Strain No. | Strain Name | Specification |
| JYLP-002 | Lactobacillus plantarum | 500B CFU/g |
| JYLR-005 | Lactobacillus rhamnosus | 500B CFU/g |
| JYLP-326 | Lactobacillus plantarum | 500B CFU/g |
| JLPF-176 | Lactobacillus paracasei | 500BCFU/g |
| LC-12 | Lactobacillus casei | 500BCFU/g |
| JYLA-191 | Lactobacillus acidophilus | 100BCFU/g |
| L.Casei21 | Lactobacillus casei | 500BCFU/g |
| JBLC-141 | Bifidobacterium longum | 100BCFU/g |
| BLG-19 | Bifidobacterium longum | 100BCFU/g |
| STN26 | Streptococcus thermophilus | 100BCFU/g |
| BB-20 | Bifidobacterium bifidum | 100BCFU/g |
| JYBR-190 | Bifidobacterium Lactis | 100BCFU/g |
| JYLC-374 | Lactobacillus casei | 500BCFU/g |
| JYLB-291 | Lactobacillus reuteri | 100BCFU/g |
| BCN019 | Weizmannia coagulans | 50BCFU/g |
| JYLS-372 | Lactobacillus salivarius | 100BCFU/g |
| JYLL-60 | Lactococcus lactis | 100BCFU/g |
| JYBR-390 | Bifidobacterium Lactis | 100BCFU/g |
| BBF-06 | Bifidobacterium adolescentis | 100BCFU/g |
| BBR-15 | Bifidobacterium breve | 100BCFU/g |
| JYLB-19 | Lactobacillus bulgaricus | 100B CFU/g |
| JYLF-71 | Lactobacillus fermentum | 100BCFU/g |
| BBI-91 | Bifidobacterium infantis | 100BCFU/g |
| JYLG-12 | Lactobacillus gasseri | 100BCFU/g |
| JYPA-16 | Pediococcus acidilactici | 100B CFU/g |
| JYPP-19 | Pediococcus pentosaceus | 100BCFU/g |
| King 11 | Clostridium butyricum | 100B CFU/g |
| King37 | Enterococcus faecalis | 100BCFU/g |
| King78 | Bacillus Subtlis | 100B CFU/g |
| King82 | Bacillus licheniformis | 100BCFU/g |
Get the latest price? We'll respond as soon as possible(within 12 hours)