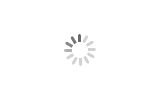 Immunity Probiotic Custom Blend Premix Powders
Brand :zhongke-jiayi
Product origin :qingzhou,shandong
Delivery time :according to the quantity,To be negotiated
Supply capacity :5 Tons per Month
Highlights:
-16s rRNA genetic identified;
-API 50CHL Bacterial identification
- ISO/GMP/Halal certification.
Customized Formulations
-Single or multi-species blends
-Selected excipients and other ingredients
One-stop professional customized probiotic product solutions
Product Description
Zhongke-Jiayi Bioengineering offer exclusive probiotic formulas for professional clients all over the world in premix powder form.
Patented Probiotics Strain-Lactococcus lactis JYLL-60 and its application in the preparation of immunity-enhancing products.

In the post epidemic era, human's pursuit of health has been strengthened, and the fast social rhythm and unhealthy lifestyle have led to more and more Suboptimal health people, aging The arrival of globalization has brought comprehensive challenges to the elderly population in society, and environmental pollution and the discovery of super bacteria continue to pose a threat to human health. Immunity is the only self response system that can resist adverse environment. The improvement of immunity helps to comprehensively regulate the Internal environment of the human body, and is an important barrier to maintain human defense and protection.
| | | |
| --- | --- | --- |
| Our probiotics list | | |
| Strain No. | Strain Name | Specification |
| JYLP-002 | Lactobacillus plantarum | 500B CFU/g |
| JYLR-005 | Lactobacillus rhamnosus | 500B CFU/g |
| JYLP-326 | Lactobacillus plantarum | 500B CFU/g |
| JLPF-176 | Lactobacillus paracasei | 500BCFU/g |
| LC-12 | Lactobacillus casei | 500BCFU/g |
| JYLA-191 | Lactobacillus acidophilus | 100BCFU/g |
| L.Casei21 | Lactobacillus casei | 500BCFU/g |
| JBLC-141 | Bifidobacterium longum | 100BCFU/g |
| BLG-19 | Bifidobacterium longum | 100BCFU/g |
| STN26 | Streptococcus thermophilus | 100BCFU/g |
| BB-20 | Bifidobacterium bifidum | 100BCFU/g |
| JYBR-190 | Bifidobacterium Lactis | 100BCFU/g |
| JYLC-374 | Lactobacillus casei | 500BCFU/g |
| JYLB-291 | Lactobacillus reuteri | 100BCFU/g |
| BCN019 | Weizmannia coagulans | 50BCFU/g |
| JYLS-372 | Lactobacillus salivarius | 100BCFU/g |
| JYLL-60 | Lactococcus lactis | 100BCFU/g |
| JYBR-390 | Bifidobacterium Lactis | 100BCFU/g |
| BBF-06 | Bifidobacterium adolescentis | 100BCFU/g |
| BBR-15 | Bifidobacterium breve | 100BCFU/g |
| JYLB-19 | Lactobacillus bulgaricus | 100B CFU/g |
| JYLF-71 | Lactobacillus fermentum | 100BCFU/g |
| BBI-91 | Bifidobacterium infantis | 100BCFU/g |
| JYLG-12 | Lactobacillus gasseri | 100BCFU/g |
| JYPA-16 | Pediococcus acidilactici | 100B CFU/g |
| JYPP-19 | Pediococcus pentosaceus | 100BCFU/g |
| King 11 | Clostridium butyricum | 100B CFU/g |
| King37 | Enterococcus faecalis | 100BCFU/g |
| King78 | Bacillus Subtlis | 100B CFU/g |
| King82 | Bacillus licheniformis | 100BCFU/g |
Get the latest price? We'll respond as soon as possible(within 12 hours)