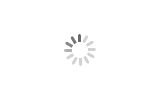 JYLP-326 Lactobacillus Plantarum Probiotic Powder
Brand :zhongke-jiayi
Product origin :qingzhou,shandong
Delivery time :according to the quantity,To be negotiated
Supply capacity :5 Tons per Month
Highlights:
-16s rRNA genetic identified;
-API 50CHL Bacterial identification
- ISO/GMP/Halal certification.
Customized Formulations
-Single or multi-species blends
-Selected excipients and other ingredients
1.Product Name:
JYLP-326 ;
Lactobacillus plantarum ;Lactiplantibacillus plantarum
L.plantarum ;
Lactic acid bacteria powder,
Probiotics;
2.Product storage
Stored under freezing conditions below 4 °C, shelf life is 24 months from the date of production
3.Product specification
Appearance :White to light yellow powder, no agglomeration
Packing: Aluminum foil bag packaging
ITEMS
SPECIFICATION
Appearance
White to light yellow powder
Loss On Drying
≤7.0%
The total number of living bacteria
1.0×10(10)~5×10(11)cfu/g or specified
Fineness
100%pass the 0.6mm sieve,
>90% pass the 0.4mm sieve
Percentage of other bacterium
≤0.2%
Coliform group
MPN/g≤3.0
Note
Strain:Lactobacillus Plantarum
Supplementary Materials: Isomaltooligosaccharide or Maltodextrin
4.Introduction
Patented Strains-JYLP-326 Lactobacillus Plantarum
Patent No.:ZL 2019 1 1164848.7
CGMCC No.: 18038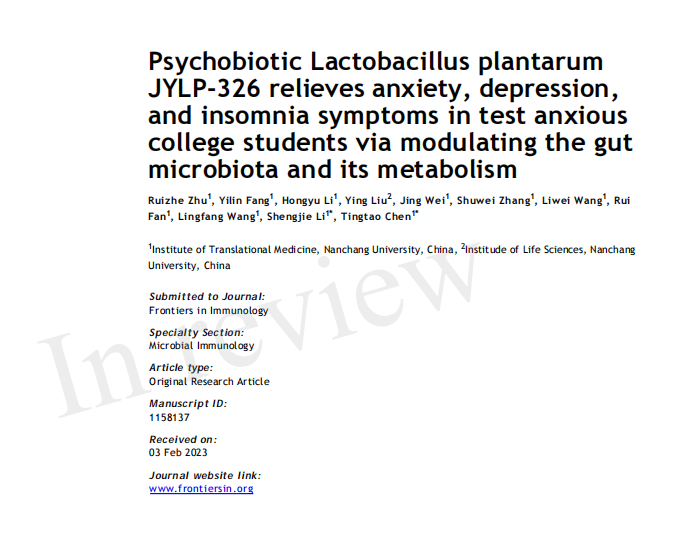 With the development of society, people are facing increasing pressure in their daily lives and work, and there is a significant increase in the occurrence of mental illnesses such as insomnia, anxiety, depression, and neurasthenia. At present, drug therapy is the main treatment method, but there are problems such as high side effects, strong dependence, and high recurrence rate.
Lactobacillus plantarum JYLP-326 can affect the intestinal microenvironment, regulate the proportion of some bacteria in the intestinal tract, directly or indirectly affect mucosal immunity, reduce the incidence of intestinal diseases, and indirectly alleviate mental diseases.
Mechanism of action
Improve the intestinal microenvironment and reduce the incidence of intestinal diseases.
Enhance the secretion of anti-inflammatory factors, assist in immune regulation, alleviate anxiety symptoms, and improve emotions.
Regulate GABA and 5-hydroxytryptamine levels to maintain homeostasis and improve anxiety and depression symptoms.
Maintain the dynamic balance of hormones, act on the cellular nerves of the body, maintain the mental state of the body, and alleviate mental fatigue.
Produce various metabolic substances that affect the host nervous system.
| | | |
| --- | --- | --- |
| Our probiotics list | | |
| Strain No. | Strain Name | Specification |
| JYLP-002 | Lactobacillus plantarum | 500B CFU/g |
| JYLR-005 | Lactobacillus rhamnosus | 500B CFU/g |
| JYLP-326 | Lactobacillus plantarum | 500B CFU/g |
| JLPF-176 | Lactobacillus paracasei | 500BCFU/g |
| LC-12 | Lactobacillus casei | 500BCFU/g |
| JYLA-191 | Lactobacillus acidophilus | 100BCFU/g |
| L.Casei21 | Lactobacillus casei | 500BCFU/g |
| JBLC-141 | Bifidobacterium longum | 100BCFU/g |
| BLG-19 | Bifidobacterium longum | 100BCFU/g |
| STN26 | Streptococcus thermophilus | 100BCFU/g |
| BB-20 | Bifidobacterium bifidum | 100BCFU/g |
| JYBR-190 | Bifidobacterium Lactis | 100BCFU/g |
| JYLC-374 | Lactobacillus casei | 500BCFU/g |
| JYLB-291 | Lactobacillus reuteri | 100BCFU/g |
| BCN019 | Weizmannia coagulans | 50BCFU/g |
| JYLS-372 | Lactobacillus salivarius | 100BCFU/g |
| JYLL-60 | Lactococcus lactis | 100BCFU/g |
| JYBR-390 | Bifidobacterium Lactis | 100BCFU/g |
| BBF-06 | Bifidobacterium adolescentis | 100BCFU/g |
| BBR-15 | Bifidobacterium breve | 100BCFU/g |
| JYLB-19 | Lactobacillus bulgaricus | 100B CFU/g |
| JYLF-71 | Lactobacillus fermentum | 100BCFU/g |
| BBI-91 | Bifidobacterium infantis | 100BCFU/g |
| JYLG-12 | Lactobacillus gasseri | 100BCFU/g |
| JYPA-16 | Pediococcus acidilactici | 100B CFU/g |
| JYPP-19 | Pediococcus pentosaceus | 100BCFU/g |
| King 11 | Clostridium butyricum | 100B CFU/g |
| King37 | Enterococcus faecalis | 100BCFU/g |
| King78 | Bacillus Subtlis | 100B CFU/g |
| King82 | Bacillus licheniformis | 100BCFU/g |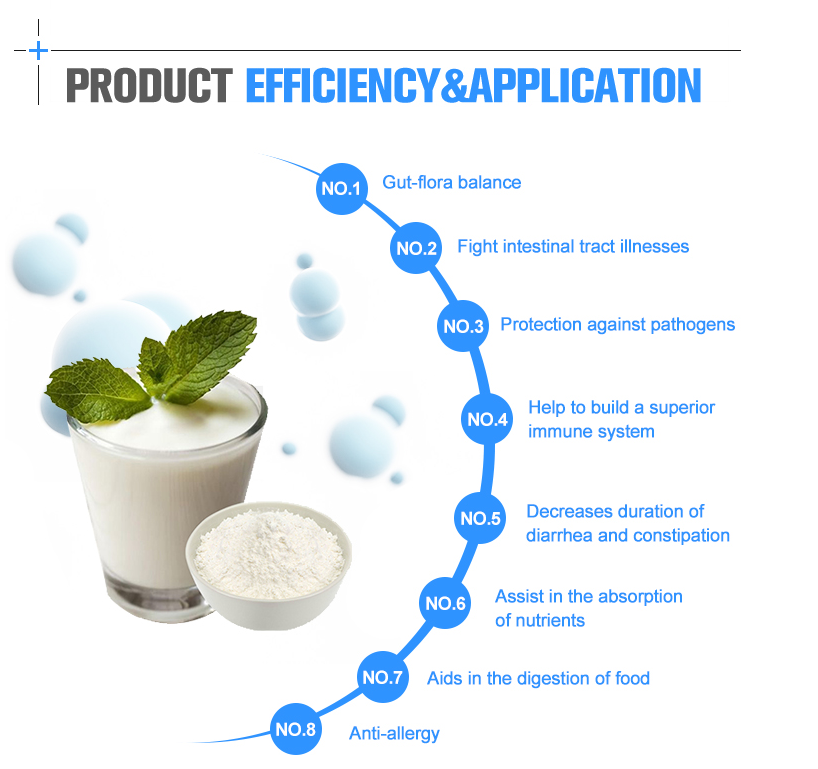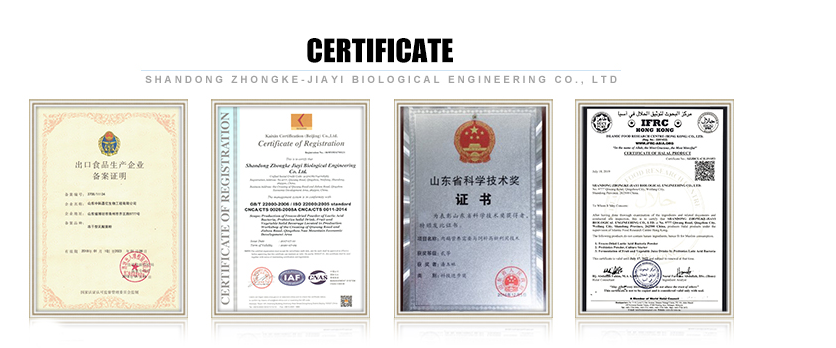 Get the latest price? We'll respond as soon as possible(within 12 hours)